25000 kms on a Royal Enfield – Part 1
"A great example of Influencer based Storytelling."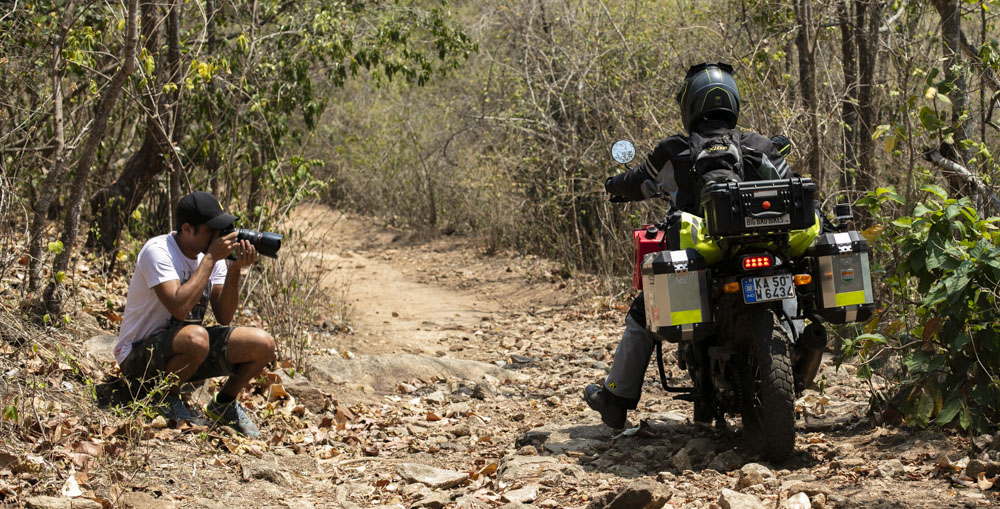 Who was this for?
This documentary-style, Promotional Film was shot and produced for Big Bad Bikes Pvt Ltd. Big Bad Bikes is an e-commerce startup based in Bangalore, India. The company is focused on curating and providing bikers with top-of-the-line, third-party biking accessories from across the world.
What problem did we solve?
As a startup operating in an industry driven by irrational passion; it was clear to us that a conventional Corporate Video would not make a huge dent in the Brand recall that a company like Big Bad Bikes was vying for from its potential market.
This new and emerging market consists of working professionals who find it extremely liberating to jump on a bike and get away from the mundane rigours of corporate life. These individuals (in contrast) look up to and are inspired by a handful of hardcore motorcycle travellers who spend their lives completing arduous and often mega tours around the world on a bike. These are the people that this biking market literally worships. They are the quintessential example of an "Influencer".
It was clear to us that content that enabled the "Influencer" and placed them on a virtuous pedestal was the best means of gaining subliminal brand loyalty.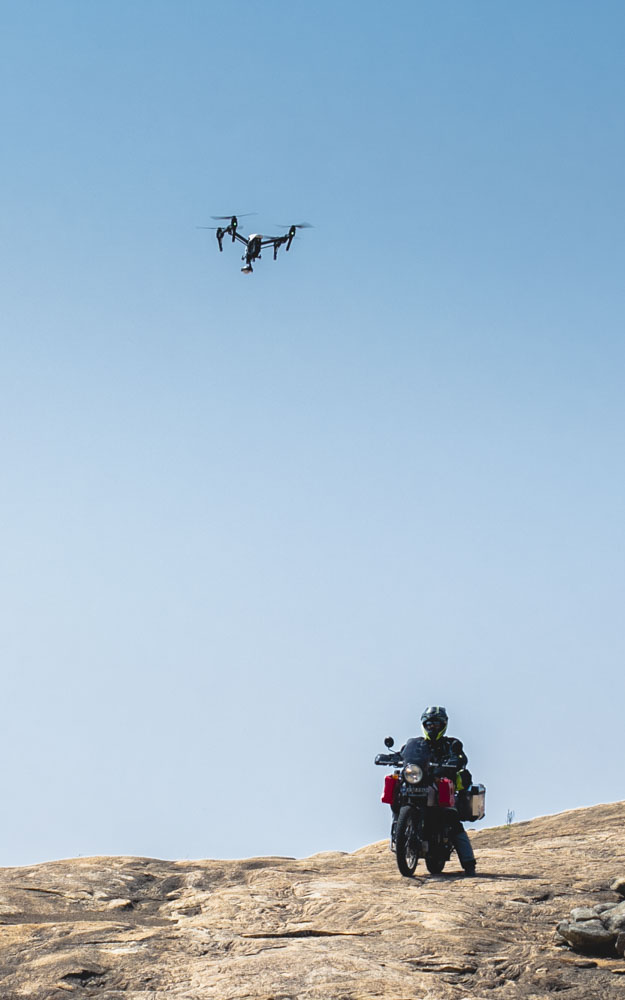 How did we do this?
The team at Big Bad Bikes shortlisted Abhijit Rao; a motorcycle traveller who was on the verge of embarking on a gruelling, scenic journey across Central Asia, Russia and Europe. His journey would cover a total of 25,000 kilometres on his Royal Enfield Himalayan. A feat that amazes both bikers and us regular folk alike. Abhijit was kitted out with a ton of equipment and apparel that was sponsored by Big Bad Bikes in exchange for the rights to tell this story on his behalf.
The challenge with this approach was that most content would be self-generated by the Influencer. To a certain degree, we were not in control of the quality of the final content, we had the job to piece together moments and tie them together into meaningful episodes of contiguous storytelling.
The first episode featured on this page; was the only episode during which our production team had the ability to shoot our own content. Using a mix of drone footage and on ground coverage we pieced together the introduction to this epic journey.
We also insisted that Sean Alexander, the founder of Big Bad Bikes; voice these videos himself instead of bringing on a Voice Over artist. This plays a vital role in subliminally associating the sound of his voice with these moments of triumph. A factor that was very important considering the fact that most of Big Bad Bike's customers got on a phone call with Sean at some point in their customer life-cycle to clear a technical doubt.
Crew Credits
Writer – Mark Nicholas Lazaro & Sean Alexander
Director – Mark Nicholas Lazaro
Cinematographer – Mark Nicholas Lazaro
Production Head – Prashanth P
Sound Design – Mark Nicholas Lazaro
Editor – Mark Nicholas Lazaro, Jude Nicholas Lazaro & Aldrin Mario Windsor
Voice Over Artist – Sean Alexander
This film was produced and shot by DCAM Production Studios Pvt Ltd.