In the fast-paced world of technology startups, the importance of a compelling pitch cannot be overstated. It's the moment when founders must distill their vision, passion, and product into a concise narrative that captures the attention of potential investors, partners, and customers. Recently, we had the privilege of producing a startup pitch video for a cybersecurity startup based in Toronto.
Toronto has emerged as a thriving hub for technology innovation in recent years. Home to a diverse range of startups, the city has cultivated a rich ecosystem of talent, resources, and opportunities. In this vibrant environment, our journey begins with a cybersecurity startup called Engaiz who is poised to make waves in the industry.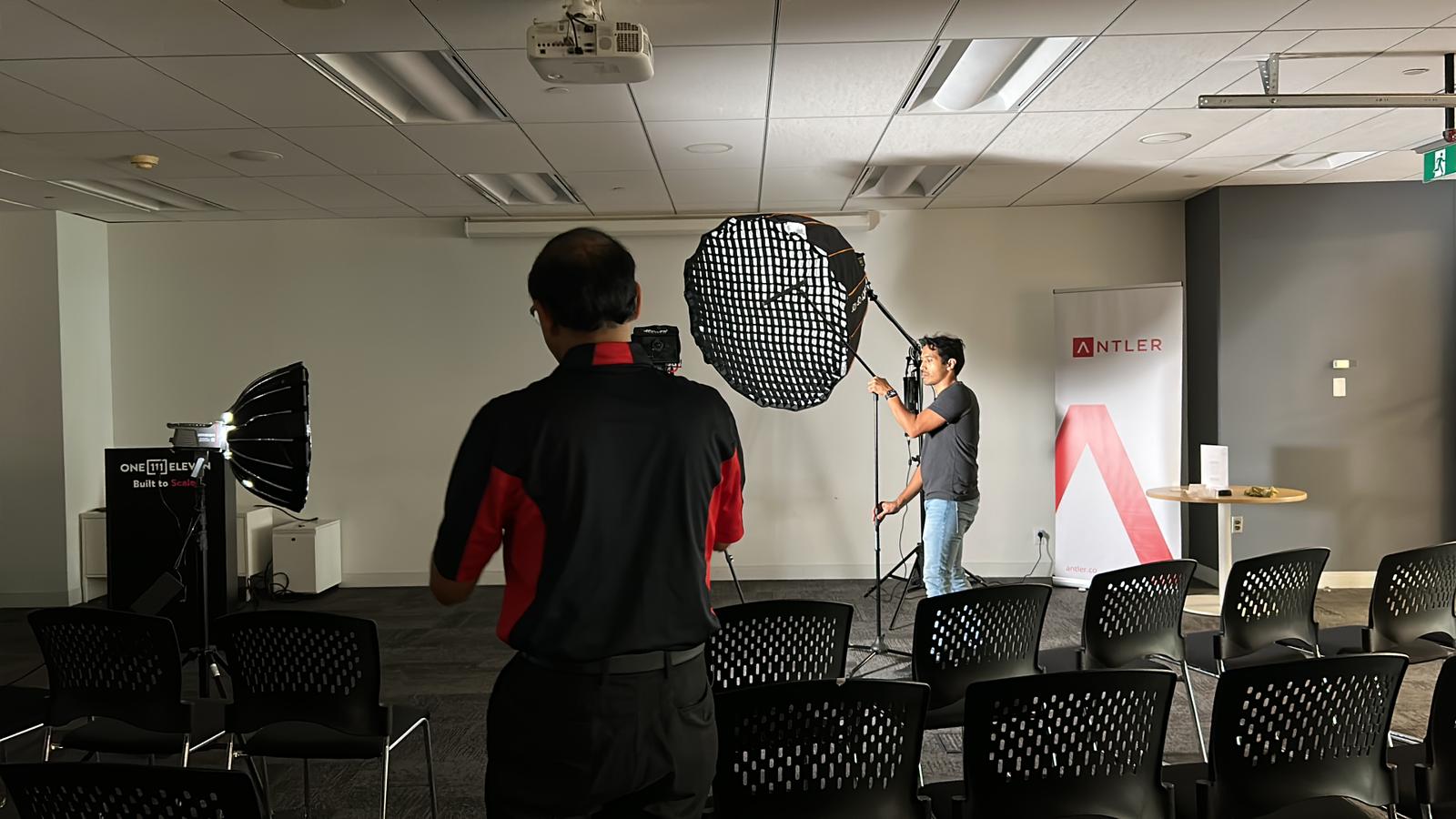 The startup's team comprises a dynamic mix of seasoned cybersecurity professionals and visionary entrepreneurs. Their collective passion for safeguarding digital assets is evident in every aspect of their work. To capture this energy, the team decided to produce a pitch video that would not only showcase their cutting-edge technology but also convey the genuine enthusiasm they have for their mission.
Before hitting the record button, every great pitch video starts with a clear concept and a well-structured script. The team spent weeks brainstorming ideas, refining their pitch, and crafting a storyboard that would effectively communicate their message.
Engaiz is backed by a startup accelerator program called Techstars. Techstars Toronto is a prominent startup accelerator program that operates in the heart of Toronto's thriving tech ecosystem. It provides early-stage tech startups with mentorship, funding, and resources to help them grow and succeed. Techstars Toronto offers a rigorous three-month program, connecting founders with a vast network of experienced mentors, investors, and corporate partners. Startups accepted into Techstars Toronto gain invaluable insights, guidance, and access to capital, enabling them to accelerate their growth and scale their businesses. This program plays a vital role in fostering innovation and entrepreneurship in Toronto, contributing to the city's reputation as a global tech hub.
We shot this video at their offices on Front Street in Downtown Toronto. The final edit will include engaging motion graphics that enhanced the pitch.
Stay tuned as we will soon release the final video on our website shortly. So if you are a startup based in the Greater Toronto Area or anywhere in Ontario, looking at pitching to potential investors. Give us a buzz. We'll kit you out with a kickass Startup Pitch Video.